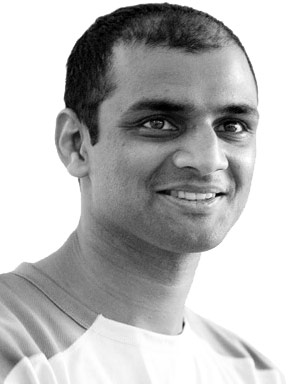 Paramaguru Sharath Jois in Copenhagen
Tuesday 1st – Sunday 6th August 2017
We are honoured and very happy to welcome Sharath back to Copenhagen in August 2017. All yogis are welcome for classes of beginners, intermediate and experienced students as Sharath every morning will lead us through the series in his energetic and calm manner.
The workshop lasts 6 days with classes of led primary, 3 days of led intermediate and  sessions of pranayama for advanced practitioners and an afternoon conference in the shala on Vesterbrogade.
R. Sharath Jois has been bestowed the title Paramaguru, the lineage holder of the Astanga yoga tradition, guruparampara.
He is the master of Astanga yoga and director of the KPJ Ashtanga Yoga Institute of Mysore. He is the worlds most advanced practitioner of Astanga Yoga with regular practice of all 6 series being the only student of Guruji Sri. K. Pattabhi Jois who have been taught all series.
Sharath will give workshops in Stockholm and London in the following weeks.
Namasté
Susanna & Jens
Astanga Yoga Copenhagen